At Puchshop.de we do everything to keep your Puch on the road. Puch is in our blood and we like to share that with you. We do this with our product range, our service, our knowledge and our passion for Puch. Discover here more about who we are...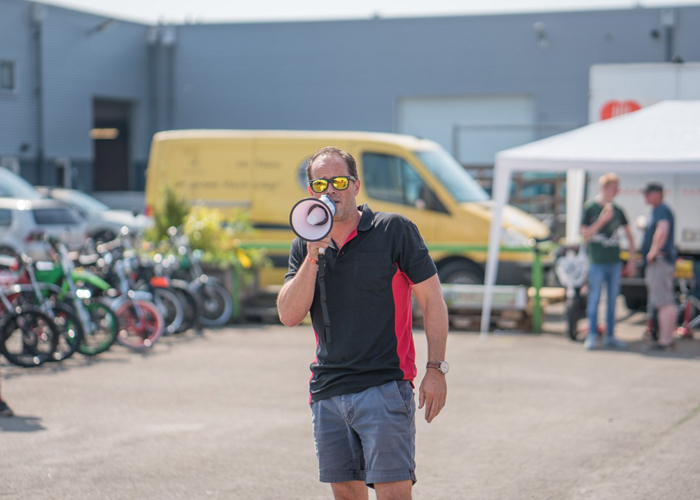 "Worldwide the largest webshop specialized Puch!"
All his life he has been obsessed with 2-stroke mopeds, especially, the Puch. Besides working 'night after night' on his showpieces, Chris started his trade in second hand parts through channels like Marktplaats and Ebay and soon discovered there was a lot of market in it. Still working for his father in the print shop, he started a webshop in 2008 with a small assortment of after market parts, with success. Currently, Puchshop.de is well known as the largest webshop in Puch parts worldwide and Chris has been able to turn his hobby into his work.
Chris Snijder - Founder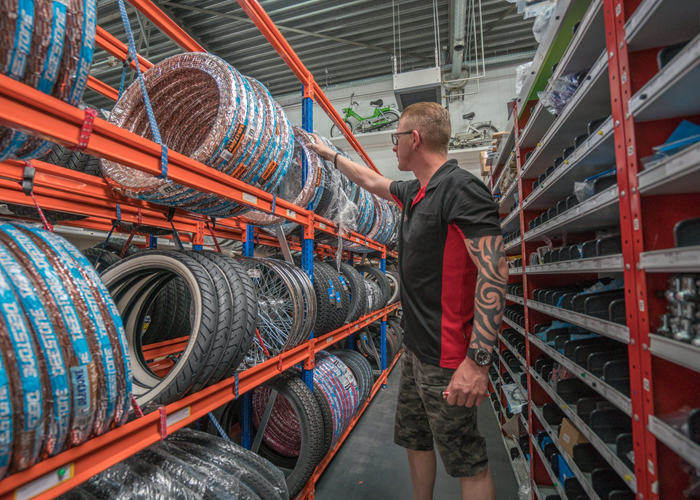 70.000+ parts in stock
As the largest Puch shop worldwide, it is our duty to offer the widest possible range of products to our customer. We have the most common aftermarket parts from brands such as Airsal, DMP and Athena to custom parts (PSR) which are specially developed by us to give your Puch just that little bit extra.
Because of our own stock we are able to provide to process the orders very quick and if possible to ship your package the same working day. The delivery time depends on the parcel services such as DPD, PostNL and DHL Express.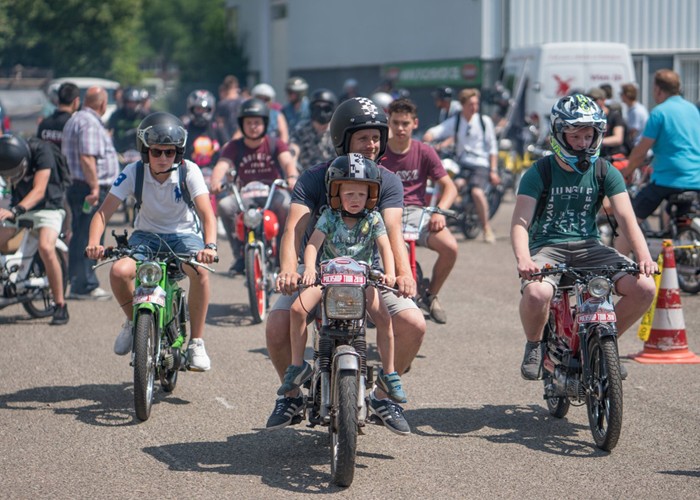 Events
As Puch fanatics we think it's great to share our knowledge and hobby with our customers and we think it's important to show our faces. That is why you can find us several times a year at a oldtimer fair somewhere in the country with a few of our team members and a range of our assortment.
Our real pride is the Mega outlet which takes place in May, we organize this event every year in front of our door in Wageningen. Puch and moped lovers from home and abroad are coming this day to profit from nice discounts on many new and old stock parts, a meeting with show & shine contest and of course a tour through the Wageningen area with over 100+ mopeds!
Our event calendar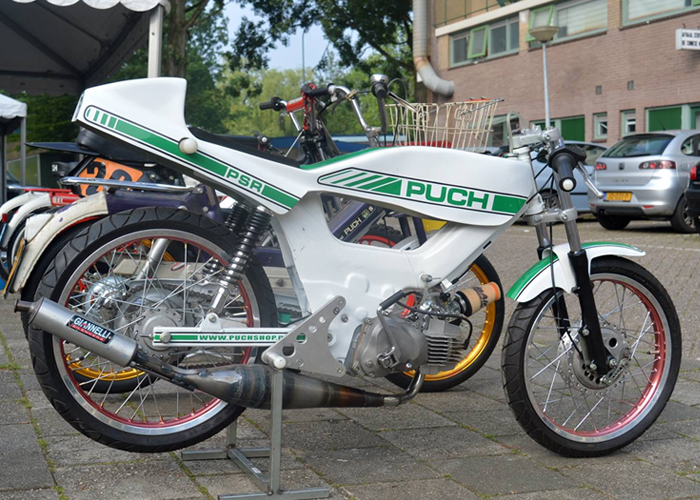 Puchshop Racing (PSR)
It can always be better! For the real fast guys (and for our own), we developed products over the years to increase the performance of your Puch. From tuned cylinders, cylinder heads, special racing fairings to very fast exhausts to get the optimal performance of your race or street Puch.

PSR products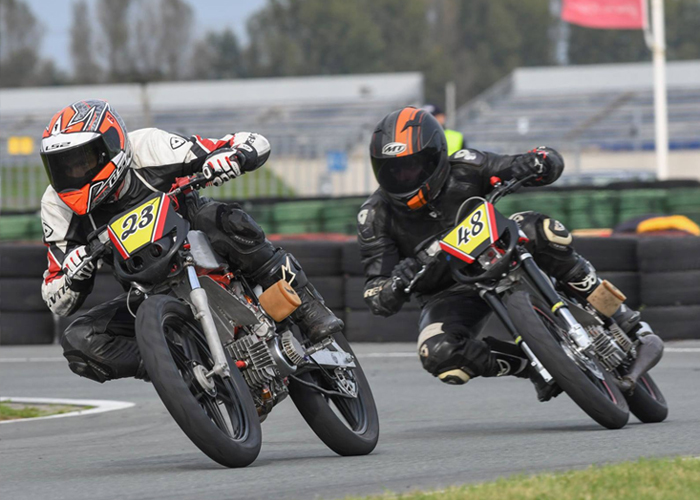 Puchshop cup
Puchshop.de is the main sponsor of the Puchshop Cup, a race cup hosted by the KNMV, it is an official Dutch Championship Puch race!
The race cup is divided into 2 classes; the 70cc Expi class and the 70cc standard class.
In the 70cc Expi class basically everything is free of choise except the displacement (70cc, 45mm and the carburetor diameter of up to 24mm) A very fast class where regularly the fastest day times are set, even if the other classes of the KNMV are racing, this is something to be proud of.
The standard class is intended as a start up class or for the smaller purse, maximum 70cc, 19mm carburetor and a PSR exhaust, so no programmable ignitions are allowed. The tuning of cylinder etc. is free, but don't be mistaken; also this class is not much inferior to the Exp class.
With a few training days and 7-8 races in a year, it is a nice full race cup with an average of 25 riders at the start. We have the largest number of racers in the whole KMNV field. We even have a few Swiss riders who take the effort to ride this cup!
Modifications to the frames are basically free of choice (for example Puch Maxi or Puch X30), so build what you like, beautiful, fierce, or come and watch a race, I bet you'll get excited!
You can find more info about the cup, agenda and rules on our Puchshop cup page.
Puchshop Cup